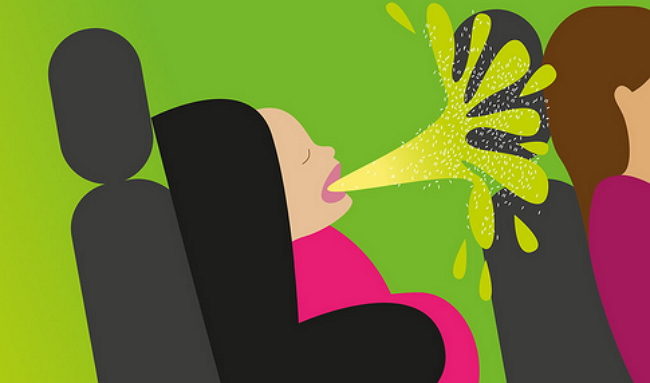 Is it car sickness, or just nauseating radio ads?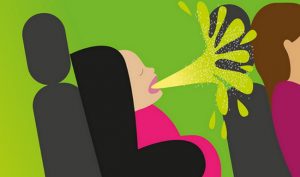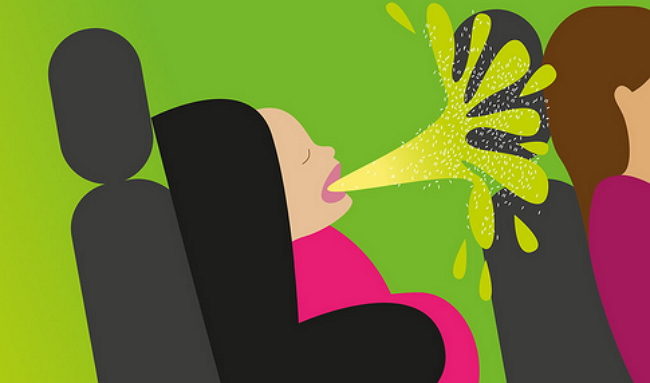 Kids get car sick. Cleaning vomit from the back seat is part of every parent's on-going indoctrination. But when adults start getting woozy every time they run a quick errand, you have to wonder about the cause.
Is it car sickness or the constant barrage of bad radio advertising that makes you want to throw up?
Thankfully, the automotive engineers have devised a cure. With steering-wheel mounted audio controls, drivers can change the channel, quite literally, without lifting a finger. So the instant a bad commercial comes on they're outta there. Before the gag reflex forces them to the side of road.