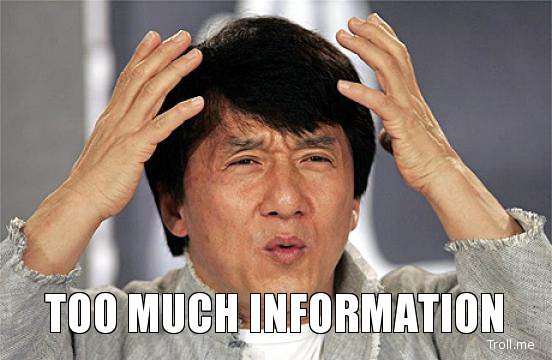 TMI. How information is killing your advertising.
Contrary to popular belief, information is is the enemy of persuasion. Not the friend. Too much information is the number one killer of advertising, presentations, speeches and brand messages in general.
Most people think they can convince, sell or persuade by piling on facts and stats. Well, it might make you feel smart, but it's not going to produce results. In fact, the more information you stuff into an ad, the less you'll get out of it.
Information is what web sites are for. You can cover all the nitty gritty details in the content of your site. That's where you go deep. Don't try doing that in your advertising.