I need to stop being surprised by managerial incompetence. Honestly. I need to reframe my expectations and just be pleasantly surprised when I encounter an exception to the rule. Because everywhere I turn, knumbskulls, nuckleheads and nitwits rule the managerial world.
Witness the retail store owner who has no handle on her inventory issues or labor costs.
The non-profit executive who has a revolving door of talent, going only one direction.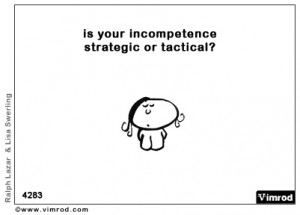 The managing partner of a professional agency who constantly over bills his clients.