These days, you can watch videos on any subject under the sun. Seriously. Just go to YouTube and search for "underwater basket weaving."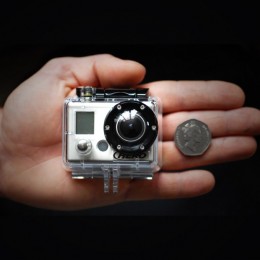 I saw a guy playing ping pong the other day with a Go Pro mounted on his head. Stand in a lift line at your local ski area and you'll notice that every other helmet is mounted with a camera.
The marketing brains at GoPro nailed it with their "be a hero" campaign.
Small HD cameras and simple video editing software have made video production as easy as doing a powerpoint presentation. So a lot of small business owners and marketing coordinators are jumping on the bandwagon. Many seem to think video is the be-all, end-all of their marketing "strategy" or branding. Just get some videos up on YouTube, and everything else will fall into place.