Bend, Oregon is a small town better known for big fun than big business. There are only a few local brands that have grown to national prominence. It's fitting that one is a beer brand.
When it comes to craft brewing, Oregon is the undisputed leader. And Bend is #1 in Oregon, with the most brewpubs per capita in the country. (28 at last count, with at least a dozen more in the works. Bend's population is 80,000.)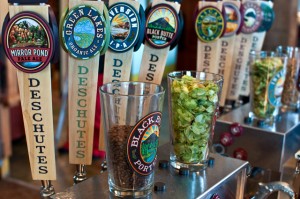 It all started 26 years ago when Gary Fish opened Deschutes Brewery. Since then, Deschutes has grown into the 6th largest craft brewery in the country, and the 11th largest U.S. brewery, period. That's big. And with expansion into Wisconsin, Ohio and Pennsylvania this year, Deschutes is getting bigger all the time.