Latest Post:
How to compete in the booming Kombucha Market

-

Interview with Steven Lee of Kombucha Wonder Drink. In the tea business Stephen Lee is a household name. A pioneer. You could also say he's the father of Oregon's booming Kombucha market. Lee first tried the popular elixir of fermented tea on a business trip to Russia, back when the U.S. and the USSR were coldly pitted against one another. "When I first experienced Kombucha in Russia − I thought it was one of the most amazing things I'd ever experienced," Lee said. "There was no question in my mind. I knew it was going to be a phenomenon." So Lee brought a SCOBY back with him and started brewing his own kombucha in his kitchen. But it would be ... Continue Reading
Most Popular Posts: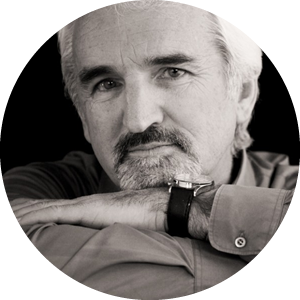 Creative marketing insight that could transform your business.
Browse through my new-and-improved branding blog and you'll find deep, insightful content that's packed full of practical advice, ideas and examples. Since 2007 I've been sharing my knowledge that will help you launch a new brand or boost your existing business. I answer some of the most fundamental questions, like "what is branding?" I also delve into other important marketing topics like website conversion, digital advertising, marketing strategy vs. tactics, content marketing, naming, and graphic design.
I promise, the content is thoroughly researched and covers a wide variety of topics that can help your branding efforts. So dig in. For the most popular posts, click here. For more about my experience, click here.
I'm a brand strategist, creative director, copywriter and published author living in the very livable town of Bend, Oregon. I'm also an ad agency veteran and owner of BNBranding. What's my story? Read more about me » For Branding FAQs Click here. Connect With Me on Social Media
Knowledge is nice, and there's a lot to learn from a branding blog. But sometimes you need more than just information. You need hands-on help from an experienced marketing expert. Call me. 541-815-0075.
We'll send you new articles and branding tips. Sign up is free and you email is confidential.